Superb Roofing Contractor in Fishers, IN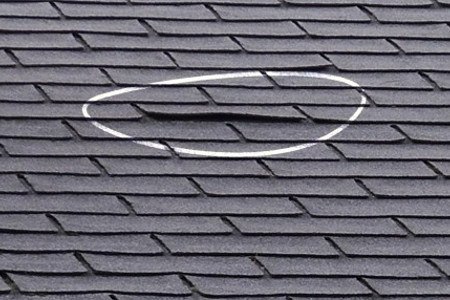 Are you looking for a dependable roofing contractor for your home in Fishers? Keeping your roofing in great condition is a hugely important part of maintaining the condition of your entire home. Your roofing is the first piece of defense that your home has against weather and the elements, which your roof itself is constantly exposed to, so when you need to have any work done on your roofing, you need a roofer who you can trust to get the work done right.
At Thomas Jefferson Roofing & Remodeling LLC, we pride ourselves on providing the most dependable roofing services in the area.
All of our Fishers roofing contractors are licensed professionals with extensive training and experience, and we always provide our clients with the highest quality workmanship possible. You can depend on our expert roofers for prompt and professional service, and all of the work we provide comes with a 100% satisfaction guarantee. A roofer will discuss all of our work in understandable terms, and we'll always offer an honest and accurate estimate of the work we provide before it begins.
Call us today with any questions you have about the services we provide or to schedule your appointment, and we'll be looking forward to assisting you.
Fishers' Top Choice For A Roofing Contractor For Repairs
Any number of things can damage your roof at nearly any time. Because of its constant exposure to the elements, roofing is never totally safe, and when it does become damaged, it can cause more damage to the rest of your Fishers home. Suppose you believe that your roofing may have incurred any damages at any time. In that case, your best course of action is to call a professional roofing contractor immediately for an inspection and repairs.
Even when roofing problems seem small, insignificant, or unnoticeable, they can rapidly turn into major issues. So when you have any suspicions that your roofing has been damaged, contact a roofer as soon as possible. Leaving the damage untreated for any time will result in more complex and expensive repairs in the future.
When you hire the professional Fishers roof repairs contractor at Thomas Jefferson Roofing & Remodeling LLC, we'll ensure that all repairs are handled quickly, thoroughly, and accurately. We'll find the source of any problems and tackle the repairs from there, so they won't continue to resurface in the future. We'll never consider our job done until your roofing is in the best condition possible.
Fishers Roofer Offering Premium Inspections & More
Catching any problems with your roofing as quickly as possible is very important, but because these problems aren't always evident to the average homeowner, this can be a very difficult task. Our professionals recommend you have an inspection of your roofing at least once every three years, plus any time you believe your roofing has been damaged.
Call us now in Fishers to request premium service from a preferred roofing contractor.
Check Out Our Reviews
Thank you so much for the fantastic work that you and your employees have done on behalf of Sheridan First Baptist Church. We could not be more pleased with the quality of your work and the efforts you made on our behalf with our insurance company. [...]
I was working with Thomas Jefferson Roofing in Carmel. They were really great to work with; very friendly, prompt, and professional. Really a pleasure to deal with. and they came highly recommended, both for competitive pricing, guarantees, and workm [...]
We recently had a major hail storm blow through. We've had a number of storm chasers come by offering to perform a free inspection but I prefer to engage with a company that is recommended by my insurance agent. In this case, you came recommended t [...]
I am very satisfied with the work. I am likely to use you in the future. I need the roof replaced in a year or two and I will call you guys when I am ready for that. I love that you are located in Carmel and do quality work. [...]
My Husband and I recently had a new roof put on our home in Noblesville. We are so pleased with the new roof and the roofers that we just had to let you know. The roofers, Rick, Chuck, and the younger man, were very professional and polite. They work [...]
Read More Reviews
Financing
0% APR, 4.99% APR & More
Check Rates Without Affecting Your Credit Score
FICO Scores As Low As 500
Loans $1,000 To $100,000
Check Rates In Under 2 Minutes Areas We Service
Contact Thomas Jefferson Roofing & Remodeling for premium roofing contractor services in the following areas:
Contact Us Today
If you are looking for a professional Indianapolis roofing contractor, please call us today at 317-846-3598, or complete our online request form.