First-Rate Roofing Contractor In Carmel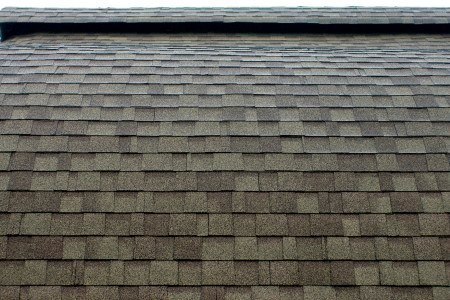 One of the most important parts of keeping your Carmel home in great shape is making sure that your roofing always stays in great condition, which means having a reliable roofing contractor to work with. Your roofing is the first line of protection that your home has against weather and the elements, to which your roofing is constantly exposed, so when you need any work done on your roofing, you need a Roofer you know you can trust with the job.
At Thomas Jefferson Roofing & Remodeling LLC, we've built our reputation on providing the most reliable and trusted roofing services in the area. Our professional Roofing Contractor is licensed, trained, and experienced, and we always offer our clients with quality craftsmanship. You can always depend on our experts for prompt and professional service, and we'll guarantee your satisfaction with all of our work.
Our Headquarters is located in the heart of downtown Carmel, IN. Give us a call today to schedule your appointment or to ask any questions you have about our services, and we'll be looking forward to working with you.
Carmel Roofing Contractor For Repair Service
Your roof could be damaged at nearly any point in time. It's constantly exposed to the elements, and when it does become damaged, that leaves the rest of your Carmel home very vulnerable to damages. If you suspect that your roofing has been damaged, call a professional Roof Repairs Contractor as soon as possible to have it fixed.
Even if the damages seem small or insignificant, they can quickly develop into major and significant issues. If you have any suspicion that your roofing has sustained any damage, contact a professional immediately. Leaving any roofing damage untreated for any period of time will only lead to more complicated and more expensive repairs in the future.
When you hire the roofers at Thomas Jefferson Roofing & Remodeling LLC for any residential roof repairs, we make sure they're completed promptly, thoroughly, and accurately. We'll get to the root of the problem so that you won't see it popping back up in the future. By the time our work is complete, your roofing will be in the best condition possible.
Carmel Roofer For Routine Roof Inspections
It's crucial to catch roofing problems as soon as possible once they've developed, but that can be a difficult task since the problems won't always be apparent to the average homeowner. Our professional roofers recommend that you have a roofing inspection at least once every three years, plus any time you believe your roofing may have sustained any severe damages.
Our Roofing Inspections are always thorough and meticulous, so we will not overlook any problems. When we find any necessary repairs, we'll discuss them with you before moving forward. We'll never move ahead on any work you disapprove of, and we'll never use any scare tactics to make a sale. Call now for roofing contractor services to improve and protect your Carmel home.
Latest Projects in Carmel
The homeowner had noticed a leak in the roof that was causing damage to the interior of the house. He contacted Thomas Jefferson Roofing LLC to help them identify and fix the problem. Our roof specialist arrived at the house and conducted a thorough inspection and discovered […]
It was just another busy day at the Thomas Jefferson roofing company when the phone rang. My colleague, Elena, answered it and spoke to the customer on the other end. She took down all the details and scheduled a roof inspection the following day. The next […]
Check Out Our Reviews
Kenny and Crew, Thank you so much for your help Every thing looks great!
John did a great job explaining what was wrong, and what would solve the problem. He was great! So far, no problems, and I don't worry about the roof! We will definitely use you again!
Financing
0% APR, 4.99% APR & More
Check Rates Without Affecting Your Credit Score
FICO Scores As Low As 500
Loans $1,000 To $100,000
Check Rates In Under 2 Minutes Areas We Service
Contact Thomas Jefferson Roofing & Remodeling for premium roofing contractor services in the following areas:
Contact Us Today
If you are looking for a professional Indianapolis roofing contractor, please call us today at 317-846-3598, or complete our online request form.