Castleton Relies On Thomas Jefferson Roofing & Remodeling LLC To Be Their Roofing Contractor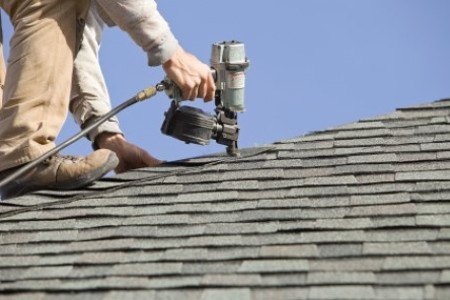 Having your Castleton home's roof professionally repaired is the best way to ensure that your home will have a great looking and, most importantly, excellent functioning roofing system. The usual question is - who is the best professional local roofing contractor for your home?
When you live in Castleton, there are many options to pick from, but when you really consider the value that the local roofing contractors can offer you for your home, the choice becomes apparent. No other roofer in the area can provide you with the quality services that you get when you hire the skilled staff at Thomas Jefferson Roofing & Remodeling LLC for all of your roofing service needs. From repairs to installations and everything in between, our staff has the right solutions for you, so give us today and see what a true professional brings to the table.
Castleton Roofing Contractor Offering Premium Repairs
The most important part of a home's weatherproofing is its roof. Well-installed roofs should generally last up to twenty years, depending on environmental conditions. Tile roofs last longer, of course, but cedar shake and asphalt roofs need to be replaced regularly and maintained when damaged.
Several signs indicate a need to repair or even replace your roofing material. If any of these occur in a roof past its age limit, get a professional roofer to inspect it as soon as possible. Water can leak into your Castleton house and cause damage in a concise amount of time.
One of the most obvious signs is water leakage in the attic or in the ceilings of rooms below the attic space. Leaks can have a number of sources, and not all of them mean a full replacement is necessary. Rain driven by the wind can seep under shingles and through damaged tar paper, and missing, cracked, or damaged shingles can also allow seepage.
If you see shingles that have curled or are cracked or missing, hire a roofing repairs Professional. Water can also penetrate through damaged flashing around vents, chimneys, eaves, and skylights.
Exceptional Roofer Working Hard In Castleton
We're committed to excellence because your roof is the most important feature of your home or commercial building. Entrust us with the highest quality materials and workmanship.
Call us now in Castleton to request our roofing contractor services. We promise to exceed your expectations and leave you as another satisfied customer.
Check Out Our Reviews
Thank you so much for the fantastic work that you and your employees have done on behalf of Sheridan First Baptist Church. We could not be more pleased with the quality of your work and the efforts you made on our behalf with our insurance company. [...]
I was working with Thomas Jefferson Roofing in Carmel. They were really great to work with; very friendly, prompt, and professional. Really a pleasure to deal with. and they came highly recommended, both for competitive pricing, guarantees, and workm [...]
We recently had a major hail storm blow through. We've had a number of storm chasers come by offering to perform a free inspection but I prefer to engage with a company that is recommended by my insurance agent. In this case, you came recommended t [...]
I am very satisfied with the work. I am likely to use you in the future. I need the roof replaced in a year or two and I will call you guys when I am ready for that. I love that you are located in Carmel and do quality work. [...]
My Husband and I recently had a new roof put on our home in Noblesville. We are so pleased with the new roof and the roofers that we just had to let you know. The roofers, Rick, Chuck, and the younger man, were very professional and polite. They work [...]
Read More Reviews
Financing
0% APR, 4.99% APR & More
Check Rates Without Affecting Your Credit Score
FICO Scores As Low As 500
Loans $1,000 To $100,000
Check Rates In Under 2 Minutes Areas We Service
Contact Thomas Jefferson Roofing & Remodeling for premium roofing contractor services in the following areas:
Contact Us Today
If you are looking for a professional Indianapolis roofing contractor, please call us today at 317-846-3598, or complete our online request form.