Geist - Hamilton's Finest Roofing Contractor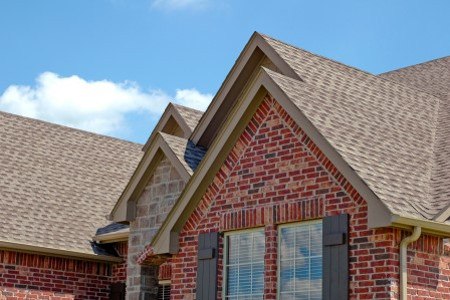 Ask around, and locals in Geist - Hamilton will tell you that the company to trust for roofing contractor services is Thomas Jefferson Roofing & Remodeling LLC. We build rooftops that are ready to withstand the elements and the tests of time. We also help educate our clients to avoid costly repairs and get the most longevity from their roofing system.
What if we didn't install your roof? You'll be glad to know that we provide high-quality maintenance and repairs for roofing systems even if we didn't take care of the initial installation.
If you own a home or commercial facility in Geist - Hamilton, it's time to invest in roofing services that your roof will benefit from. We promise to go the extra mile to deliver superior work, including personalized customer care that covers any questions you may have.
Meet The Solution For Roofing Contractor Excellence In Geist - Hamilton
At Thomas Jefferson Roofing & Remodeling LLC, we take great pride in our work. We want home and business owners in Geist - Hamilton to receive the level of quality service and workmanship they deserve. We offer a full menu of services for local property owners, including but not limited to:
Commercial Roof Repairs
Skylights
Commercial Coatings
Inspections & Consultations
Taking care of your roof does more than improve the curb appeal, although that's a big benefit too. Roof upkeep ensures the roof remains in tip-top condition, so your home is protected. Please don't take chances when it comes to the well-being of your roofing system and home.
Geist - Hamilton's Preferred Professional Roofer
Imagine what it would be like if you had to settle for a subpar roofer. Sure, the upfront costs may be cheap, but the expensive repairs along the way would cancel that out.
Our goal is to provide high-quality so that your roof lasts for years to come, with minimal need for repairs throughout the years. Reach out to a member of our team in Geist - Hamilton, and find out firsthand what outstanding roofing contractor services is all about.
Check Out Our Reviews
Thank you so much for the fantastic work that you and your employees have done on behalf of Sheridan First Baptist Church. We could not be more pleased with the quality of your work and the efforts you made on our behalf with our insurance company. [...]
I was working with Thomas Jefferson Roofing in Carmel. They were really great to work with; very friendly, prompt, and professional. Really a pleasure to deal with. and they came highly recommended, both for competitive pricing, guarantees, and workm [...]
We recently had a major hail storm blow through. We've had a number of storm chasers come by offering to perform a free inspection but I prefer to engage with a company that is recommended by my insurance agent. In this case, you came recommended t [...]
I am very satisfied with the work. I am likely to use you in the future. I need the roof replaced in a year or two and I will call you guys when I am ready for that. I love that you are located in Carmel and do quality work. [...]
My Husband and I recently had a new roof put on our home in Noblesville. We are so pleased with the new roof and the roofers that we just had to let you know. The roofers, Rick, Chuck, and the younger man, were very professional and polite. They work [...]
Read More Reviews
Financing
0% APR, 4.99% APR & More
Check Rates Without Affecting Your Credit Score
FICO Scores As Low As 500
Loans $1,000 To $100,000
Check Rates In Under 2 Minutes Areas We Service
Contact Thomas Jefferson Roofing & Remodeling for premium roofing contractor services in the following areas:
Contact Us Today
If you are looking for a professional Indianapolis roofing contractor, please call us today at 317-846-3598, or complete our online request form.