Skilled Madison County Roofing Contractor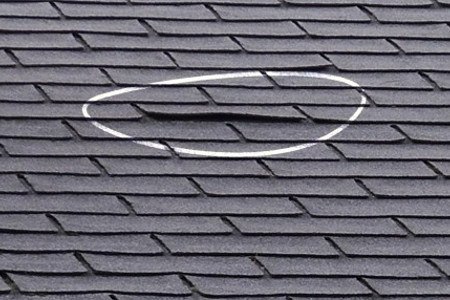 Thomas Jefferson Roofing & Remodeling LLC is a name you need to familiarize yourself with if it's time to find a Madison County roofing contractor. Taking care of your roofing system isn't an easy task, but it's easier when you have a reliable company to trust with your service needs. We'll make sure you get a thorough inspection and ongoing maintenance to keep your roof in tip-top shape.
Homeowners who neglect their roof quickly learn the hard way how detrimental this can be. A seemingly minor repair need can become a more significant and expensive problem rather quickly. If you're not careful, you could end up needing total replacement instead of just repairs.
Contact our team in Madison County to schedule an appointment for whatever service you need. It all starts with a complimentary estimate.
The Madison County Roofing Contractor You Can Count On
We provide roofing services for homes and businesses in Madison County. Choose from residential or commercial roof tasks like:
Repairs
Replacement
Cleaning
Maintenance
We have the training and hands-on industry experience necessary to care for all roof types. There's no reason to settle for inferior care when it comes to the most critical component of your property.
We'll walk you through the process and make sure you comprehend everything. We can also answer any questions you may have. Our team promises to always err on the side of repairs unless a replacement is the only viable option or otherwise requested by the homeowner.
Madison County's Top Resource For A Professional Roofer
We take great pride in the work we do, including the customer care we offer each client. Addressing your concerns is our top priority.
It's essential that you feel heard and are confident about working with us. You'll also appreciate that we're able to work on all the roof types, including but not limited to:
Slate
EPDM
Modified Bitumen
Tile
Shingles
And More!
Don't entrust the most vital part of your structure to a roofer that isn't worthy of your business. We'll take good care of your roof so you can enjoy peak performance and optimal longevity.
Give us a call in Madison County, and schedule the roofing contractor service you need.
Check Out Our Reviews
Kenny and Crew, Thank you so much for your help Every thing looks great!
John did a great job explaining what was wrong, and what would solve the problem. He was great! So far, no problems, and I don't worry about the roof! We will definitely use you again!
Financing
0% APR, 4.99% APR & More
Check Rates Without Affecting Your Credit Score
FICO Scores As Low As 500
Loans $1,000 To $100,000
Check Rates In Under 2 Minutes Areas We Service
Contact Thomas Jefferson Roofing & Remodeling for premium roofing contractor services in the following areas:
Contact Us Today
If you are looking for a professional Indianapolis roofing contractor, please call us today at 317-846-3598, or complete our online request form.