Professional Avon Roofing Contractor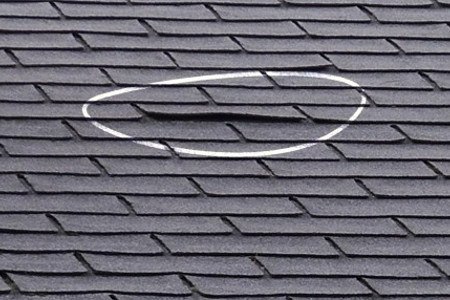 We want the people of Avon to know that we understand how stressful it is to fix a roof that has been damaged by hail. So, from the first phone call to the day our roofing contractor finishes the job, our service is simple and easy to handle so you don't have to worry about anything else. We will even assist you in submitting your insurance claim.
Since we've been in business for so long, we've had the chance to become the best roofing contractor in the area, and we strive to maintain this title with each of our projects. With this, you can count on us to take care of everything, from putting on shingles and sheathing to filing insurance claims, and you'll be happy with the results, guaranteed. Contact a member of our knowledgeable staff at 317-846-3598 right away to set up an appointment with a reliable Avon roofing contractor.
When Should You Look Into Avon Roof Replacement?
Storm damage is the obvious reason you should hire a roofer, but there are other times when a roof needs to be fixed or replaced.
When old shingles are brittle, break easily, or come off altogether, it's time to replace them and check for rot in the underlying wood. If the surface of your roof is bulging or drooping, it could be because the wood is rotting and needs more serious repairs. But if your shingles have just faded or changed color, it may be time to replace them, even though this is a much less serious problem than the first two. This could mean that your shingles are going to get weak and start breaking soon. It can also make your home look bad and lower its appraisal value.
We can be reached at 317-846-3598 if you're in the Avon area and want to set up a time for your roofing contractor consultation.
Helping Avon File Their Claims For Roof Installation
We have dealt with a large number of roof replacement and installation insurance claims in Avon, and as a result, we are aware of every step that must be taken in order to get the payment that is rightfully yours. Realizing that you need a new roof after an accident can be stressful itself, so we'll do our best to put your mind at ease by walking you through the claims process step by step. With this, Thomas Jefferson Roofing & Remodeling LLC can be your one-stop shop for all things roofing.
Check Out Our Reviews
Kenny and Crew, Thank you so much for your help Every thing looks great!
John did a great job explaining what was wrong, and what would solve the problem. He was great! So far, no problems, and I don't worry about the roof! We will definitely use you again!
Financing
0% APR, 4.99% APR & More
Check Rates Without Affecting Your Credit Score
FICO Scores As Low As 500
Loans $1,000 To $100,000
Check Rates In Under 2 Minutes Areas We Service
Contact Thomas Jefferson Roofing & Remodeling for premium roofing contractor services in the following areas:
Contact Us Today
If you are looking for a professional Indianapolis roofing contractor, please call us today at 317-846-3598, or complete our online request form.