Outstanding Brownsburg Roofing Contractor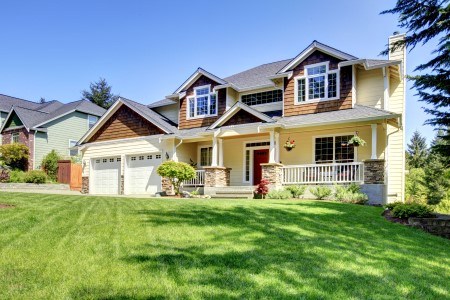 The people of Brownsburg know they can call on Thomas Jefferson Roofing & Remodeling LLC anytime they need a reliable roofing contractor.
Hail may cause serious damage, especially during the violent storms we frequently experience in Brownsburg. In the face of such catastrophes, Thomas Jefferson Roofing & Remodeling LLC is ready to assist. Our roofing installations are backed by a satisfaction guarantee alongside above-and-beyond services, such as assisting customers in filing insurance claims.
In fact, dealing with an insurance claim after one of these disasters is typically the most difficult aspect of a roof repair or replacement. Homeowners may feel helpless when dealing with certain insurance firms due to their bureaucratic processes, predatory policies, and self-centered business ethics. However, here at Thomas Jefferson Roofing & Remodeling LLC, we assist you in dealing with insurance companies and their convoluted paperwork. Claiming for your Brownsburg roofing contractor is effortless with our assistance.
Aiding Brownsburg in a Quality Roof Replacement
Roofing replacement is something no Brownsburg resident looks forward to doing, but it's sometimes necessary if a roof is old, deformed, or has received hail damage. If you're fortunate, we'll simply have to replace the shingles, but fairly regularly the underlying structure will be damaged or decayed, putting the entire integrity of your roof in danger. The consequence of delay is exorbitant.
Roofing replacement is a big job, but at Thomas Jefferson Roofing & Remodeling LLC, we make it as simple as possible to help our clients feel at ease and relax a bit. From your initial phone conversation with our helpful office staff to the completion of your roofing service, you can expect nothing less than outstanding service from our business.
Professional Roofing Installation in Brownsburg, Indiana
Residents in Brownsburg know they can trust a reputable company like Thomas Jefferson Roofing & Remodeling LLC to perform a good job installing a new roof or any other significant home improvement.
We know that in order to be a leading contracting company, we must always provide excellent work. Our amazing team, both in the office and in the field, is the reason we will succeed. When you call, a helpful member of our office staff will greet you kindly, listen to your issues, and guide you through the next steps, whether that's immediately setting up an in-person appointment with a roofing contractor or filing an insurance claim. Thomas Jefferson Roofing & Remodeling LLC was founded on roofing installation as our main service, so you can be certain that your project will be completed with the precision and efficiency for which we are known.
Check Out Our Reviews
Thank you so much for the fantastic work that you and your employees have done on behalf of Sheridan First Baptist Church. We could not be more pleased with the quality of your work and the efforts you made on our behalf with our insurance company. [...]
I was working with Thomas Jefferson Roofing in Carmel. They were really great to work with; very friendly, prompt, and professional. Really a pleasure to deal with. and they came highly recommended, both for competitive pricing, guarantees, and workm [...]
We recently had a major hail storm blow through. We've had a number of storm chasers come by offering to perform a free inspection but I prefer to engage with a company that is recommended by my insurance agent. In this case, you came recommended t [...]
I am very satisfied with the work. I am likely to use you in the future. I need the roof replaced in a year or two and I will call you guys when I am ready for that. I love that you are located in Carmel and do quality work. [...]
My Husband and I recently had a new roof put on our home in Noblesville. We are so pleased with the new roof and the roofers that we just had to let you know. The roofers, Rick, Chuck, and the younger man, were very professional and polite. They work [...]
Read More Reviews
Financing
0% APR, 4.99% APR & More
Check Rates Without Affecting Your Credit Score
FICO Scores As Low As 500
Loans $1,000 To $100,000
Check Rates In Under 2 Minutes Areas We Service
Contact Thomas Jefferson Roofing & Remodeling for premium roofing contractor services in the following areas:
Contact Us Today
If you are looking for a professional Indianapolis roofing contractor, please call us today at 317-846-3598, or complete our online request form.