Premier Roofing Contractor For Geist - Hancock, IN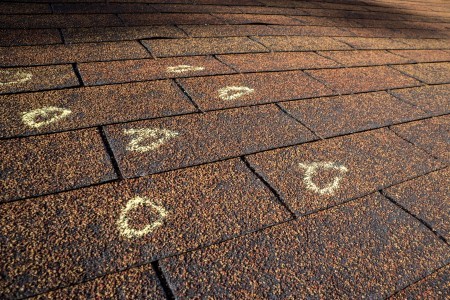 How can Thomas Jefferson Roofing & Remodeling LLC help you today? Did you know we're a local leading roofing contractor in the Geist - Hancock area?
It is entirely your responsibility to take care of the house you live in. You often take the roof of your home for granted and do not bother about its maintenance.
The weather and elements like rain and the Sun cause the wear and tear of your roof. It could lead to leakage and cracks, which can prove to be extremely detrimental to the health of your residence. That is why you should consider hiring the services of a Geist - Hancock area roofer.
Your peace of mind is a top priority at Thomas Jefferson Roofing & Remodeling LLC. We believe that once you have a knowledge and understanding of our company, you will come to trust us as your Indianapolis roofer. Then the peace of mind that everything is being done right will come as you have more experience working with us. We are a professional local roofing contractor, and we can take care of all your roof repairs and installations.
Roofing Contractor For Repairs In Geist - Hancock
When hail has come through the Geist - Hancock area, be on the lookout for damage to your home and roof. Large hail chips away at shingles and leaves them looking almost polka-dotted. These spots can be tough to detect, but they lead to leaks and make your roof unable to fulfill its purpose.
Strong signs that your roof has been damaged can be seen on your gutters, vents, siding, and mailbox. If hail has chipped and dented these, it has harmed your roof. Call us immediately if you suspect you need residential roof repairs.
Outstanding Roofer In Geist - Hancock
We're eager to demonstrate to you why we're the preferred choice in the area for roofing services. We work with homeowners and entrepreneurs, helping keep your property protected and looking good with our top-notch maintenance and repairs. When you need a Geist - Hancock roofing contractor, call on us - the roofers who care!
Check Out Our Reviews
Thank you so much for the fantastic work that you and your employees have done on behalf of Sheridan First Baptist Church. We could not be more pleased with the quality of your work and the efforts you made on our behalf with our insurance company. [...]
I was working with Thomas Jefferson Roofing in Carmel. They were really great to work with; very friendly, prompt, and professional. Really a pleasure to deal with. and they came highly recommended, both for competitive pricing, guarantees, and workm [...]
We recently had a major hail storm blow through. We've had a number of storm chasers come by offering to perform a free inspection but I prefer to engage with a company that is recommended by my insurance agent. In this case, you came recommended t [...]
I am very satisfied with the work. I am likely to use you in the future. I need the roof replaced in a year or two and I will call you guys when I am ready for that. I love that you are located in Carmel and do quality work. [...]
My Husband and I recently had a new roof put on our home in Noblesville. We are so pleased with the new roof and the roofers that we just had to let you know. The roofers, Rick, Chuck, and the younger man, were very professional and polite. They work [...]
Read More Reviews
Financing
0% APR, 4.99% APR & More
Check Rates Without Affecting Your Credit Score
FICO Scores As Low As 500
Loans $1,000 To $100,000
Check Rates In Under 2 Minutes Areas We Service
Contact Thomas Jefferson Roofing & Remodeling for premium roofing contractor services in the following areas:
Contact Us Today
If you are looking for a professional Indianapolis roofing contractor, please call us today at 317-846-3598, or complete our online request form.