Professional Roofing Contractor In Geist - Marion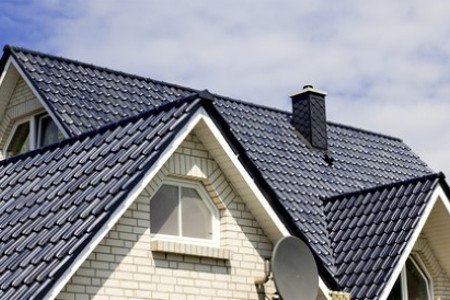 The name Thomas Jefferson Roofing & Remodeling LLC is one you may already know. When Geist - Marion area home or business owners need a roofing contractor, they come to us. We're known for our impeccable artistry and superior customer service.
Your roofing system is the most integral part of your building, be it residential or commercial. The roof is the initial line of defense against inclement weather and factors like UV rays. The better condition your roof is in, the better job it can perform of protecting the rest of your home or business, as well as the people and things inside.
Call us in Geist - Marion to request your free estimate. We'll be glad to answer your questions and go ahead and schedule your appointment for service.
Roofing Contractor In Geist - Marion For Shingles & Metal Roofing
When it comes to Geist - Marion home improvement, it doesn't always pay to take the cheaper option. In fact, sometimes it's a losing venture when you find yourself making expensive repairs or replacements down the road because the cheaper option didn't hold up. And sometimes, you'll find that you can save more in the long run by spending more upfront.
This is undoubtedly the case for choosing metal roofing versus asphalt shingles for your home. While metal roofing costs more money to purchase and install than asphalt shingles, you can save a significant amount over the roof's long life. It would be wise to consider metal roofing a strategic investment for your home. This is a case where you pay more upfront to save money (and the headache of dealing with a roof repair, replacement, or damage from a leaky roof) down the road. Plus, you get the benefits of powerful protection for your home, a beautiful roof that complements your home, and added home value.
Geist - Marion Roofer At Your Service
We're eager to help you take care of your roof. We offer repairs and maintenance even if we didn't install your roofing system.
Contact us in Geist - Marion for outstanding residential or commercial roofing contractor services. We promise to go the extra mile to provide exceptional results.
Check Out Our Reviews
Thank you so much for the fantastic work that you and your employees have done on behalf of Sheridan First Baptist Church. We could not be more pleased with the quality of your work and the efforts you made on our behalf with our insurance company. [...]
I was working with Thomas Jefferson Roofing in Carmel. They were really great to work with; very friendly, prompt, and professional. Really a pleasure to deal with. and they came highly recommended, both for competitive pricing, guarantees, and workm [...]
We recently had a major hail storm blow through. We've had a number of storm chasers come by offering to perform a free inspection but I prefer to engage with a company that is recommended by my insurance agent. In this case, you came recommended t [...]
I am very satisfied with the work. I am likely to use you in the future. I need the roof replaced in a year or two and I will call you guys when I am ready for that. I love that you are located in Carmel and do quality work. [...]
My Husband and I recently had a new roof put on our home in Noblesville. We are so pleased with the new roof and the roofers that we just had to let you know. The roofers, Rick, Chuck, and the younger man, were very professional and polite. They work [...]
Read More Reviews
Financing
0% APR, 4.99% APR & More
Check Rates Without Affecting Your Credit Score
FICO Scores As Low As 500
Loans $1,000 To $100,000
Check Rates In Under 2 Minutes Areas We Service
Contact Thomas Jefferson Roofing & Remodeling for premium roofing contractor services in the following areas:
Contact Us Today
If you are looking for a professional Indianapolis roofing contractor, please call us today at 317-846-3598, or complete our online request form.