Sheridan Relies On Thomas Jefferson Roofing & Remodeling LLC To Be Their Roofing Contractor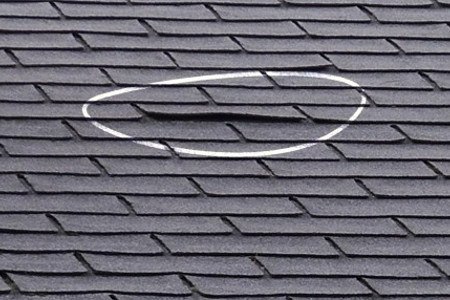 As a homeowner, one of your main responsibilities is to ensure you have the name of a professional to call anytime something goes wrong around your home and nowhere is that more important than when it comes to your roof. Here at Thomas Jefferson Roofing & Remodeling LLC, our team of professional Sheridan roofing contractors have the skill and experience to handle any and all of your roofing and siding service needs, no matter how simple or complex they might be. Are you looking for a professional Sheridan roofing contractor who can help with all of your roofing needs? If so, give our team of professionals a call today and let us show you the kind of quality results that have helped to make us the most trusted name in roofing services the Sheridan area has to offer.
Here at Thomas Jefferson Roofing & Remodeling LLC, we've been providing local Sheridan homeowners with the high-quality roofing services they need for their homes, and our dedication to quality service has never wavered. We understand the important role your roof plays in the overall function of your home, and we strive to do everything in our power to keep yours in the best shape possible. Whether you're looking for roof repairs, maintenance, or even a total roof replacement, you can always count on our team of professionals to get the job done right. If you have any questions about our full line of high-quality roofing services, or if you'd like to schedule an appointment for a consultation with one of our specialists, give us a call today. Our team of experts is always standing by and would be happy to assist you.
Sheridan Roof Repairs
Although your roof is built to be strong and durable, damages are going to occur over time, and when they do, Thomas Jefferson Roofing & Remodeling LLC is the team you can trust for all of your roof repair needs. Taking care of these repairs in a timely manner can help to prevent any damage from spreading to other areas of your roof or inside your home, and help you keep your repair costs to a minimum.
Sheridan Roof Replacement
At some point during the life of your home, you're likely going to find yourself in need of a roof replacement, and when that time comes, you want to be sure that you have the name of a professional roofing contractor you can trust to guide you through the process. Here at Thomas Jefferson Roofing & Remodeling LLC, our team of professional roofing contractors will work with you directly to help you find the right new options for your replacement roof and give you a quality installation that you and your family will be able to rely on for years to come.
Check Out Our Reviews
Kenny and Crew, Thank you so much for your help Every thing looks great!
John did a great job explaining what was wrong, and what would solve the problem. He was great! So far, no problems, and I don't worry about the roof! We will definitely use you again!
Financing
0% APR, 4.99% APR & More
Check Rates Without Affecting Your Credit Score
FICO Scores As Low As 500
Loans $1,000 To $100,000
Check Rates In Under 2 Minutes Areas We Service
Contact Thomas Jefferson Roofing & Remodeling for premium roofing contractor services in the following areas:
Contact Us Today
If you are looking for a professional Indianapolis roofing contractor, please call us today at 317-846-3598, or complete our online request form.