Trusted Strawtown Roofing Contractor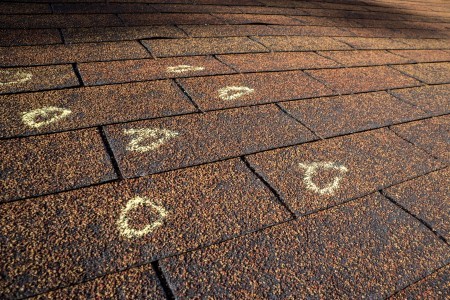 Strawtown locals know they can rely on Thomas Jefferson Roofing & Remodeling LLC, a reputable roofing contractor business, to complete their projects successfully whenever they need roofing work done.
We're thrilled to provide our assistance to our fellow Strawtown citizens who are in need of roof repair or improvement services. We're prepared for everything your roof throws at us, from hail to fire to wood rot or termites, and we're certain that our services are all you'll need to get it back to being the safe, secure, welcome haven you want it to be.
From the time you contact us at 317-846-3598 to schedule an appointment, until the completion of your service, you'll be assisted by trained professionals who are specialists in contracting. Our services are second to none, and so is your experience with us, from our friendly and helpful office personnel to our skilled and reliable roofing contractor team. It's easy to see why your friends and neighbors choose Thomas Jefferson Roofing & Remodeling LLC as their go-to roofing business thanks to these qualities.
Roof Replacement Specialists For Your Strawtown Home
At Thomas Jefferson Roofing & Remodeling LLC we take great satisfaction in the fact that we are recognized as subject-matter experts in our industry. We have spent a lot of time and effort over the years honing our abilities and expanding our expertise in the field of roof replacement to ensure that our customers in Strawtown always get the very finest service that is currently obtainable. We stay current on roofing methods as well as roofing technology, ensuring that your newly installed roof or previously damaged roof receives the highest-quality care possible.
Give us a call at 317-846-3598 to talk to the nicest office staff in Strawtown about scheduling an appointment with a roofing contractor who is familiar with all of the ins and outs of roofing and can even help you in processing your insurance claim.
What To Expect For Your Strawtown Roof Installation
At Thomas Jefferson Roofing & Remodeling LLC, we understand how confusing a new roof installation can be, especially if an insurance claim needed to be filed.
Luckily, the professionals at our company are trained and prepared to help you every step of the way. From the moment you call one of our friendly staff members to discuss your troubles and goals to the day of your service with highly qualified roofing contractors, your experience with Thomas Jefferson Roofing & Remodeling LLC will be nothing but exemplary.
Check Out Our Reviews
Thank you so much for the fantastic work that you and your employees have done on behalf of Sheridan First Baptist Church. We could not be more pleased with the quality of your work and the efforts you made on our behalf with our insurance company. [...]
I was working with Thomas Jefferson Roofing in Carmel. They were really great to work with; very friendly, prompt, and professional. Really a pleasure to deal with. and they came highly recommended, both for competitive pricing, guarantees, and workm [...]
We recently had a major hail storm blow through. We've had a number of storm chasers come by offering to perform a free inspection but I prefer to engage with a company that is recommended by my insurance agent. In this case, you came recommended t [...]
I am very satisfied with the work. I am likely to use you in the future. I need the roof replaced in a year or two and I will call you guys when I am ready for that. I love that you are located in Carmel and do quality work. [...]
My Husband and I recently had a new roof put on our home in Noblesville. We are so pleased with the new roof and the roofers that we just had to let you know. The roofers, Rick, Chuck, and the younger man, were very professional and polite. They work [...]
Read More Reviews
Financing
0% APR, 4.99% APR & More
Check Rates Without Affecting Your Credit Score
FICO Scores As Low As 500
Loans $1,000 To $100,000
Check Rates In Under 2 Minutes Areas We Service
Contact Thomas Jefferson Roofing & Remodeling for premium roofing contractor services in the following areas:
Contact Us Today
If you are looking for a professional Indianapolis roofing contractor, please call us today at 317-846-3598, or complete our online request form.